ABOUT.
The Villbergs are best described as designers, muses, performers and globetrotters. The married avant-garde creatures of the alternative world exist in the midlands between the fashion industry, the artsy culture scene and the club world. Always wearing their very own unique creations has led to collaborations with some of the world's leading fashion brands, clubs and photographers.
(Read more)
LESS IS A BORE LESS IS A BORE LESS IS A BORE LESS IS A BORE LESS IS A BORE LESS IS A BORE LESS IS A BORE LESS IS A BORE LESS IS A BORE
DESIGN.
The Villbergs often name their design as their true "claim to fame". The couples unique point of view and attention to detail has gained the praise of the fashion world, stylists and the entertainment industry alike.
"Less is more" is a phrase never used in The Villbergs household.
(Read more).
THE VILLBERGS
CHRONICLES.
The duo welcomes you to see the world through their eyes in their very own TV-show The Villbergs Chronicles. Join them as they show off all of their favorite places in Sweden in Season 1 or as they plan their own lavish wedding in Season 2. But don't miss out on The Christmas Special if you're in a holiday mood!

(Read more).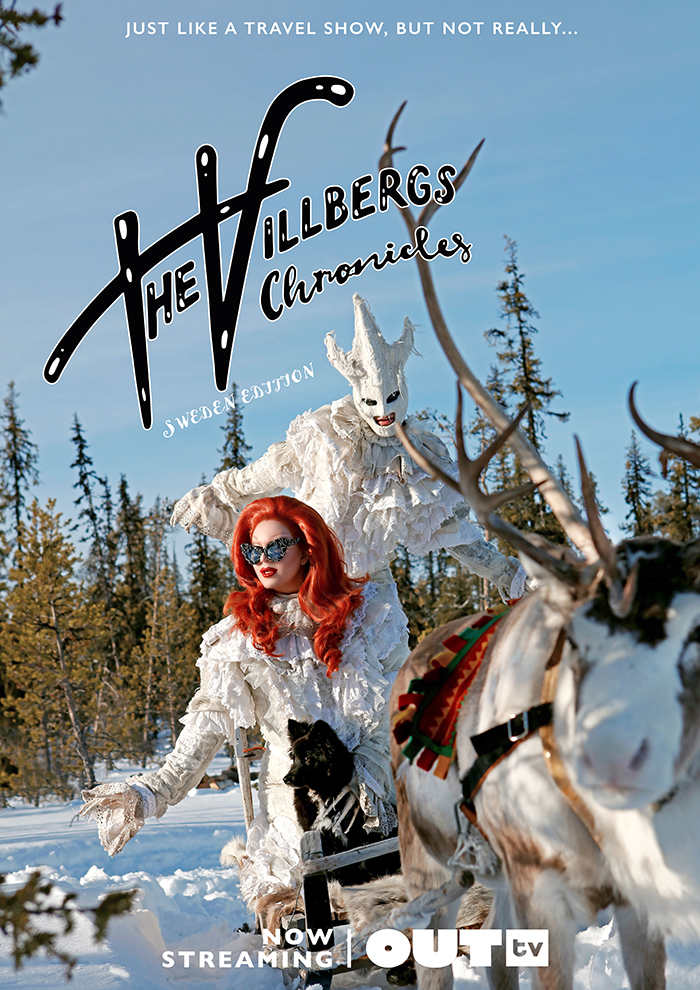 MUSIC.
The Villbergs catalogue of music is just like their designs full of variation and exciting collaborations. Wether it's dark underground house, catchy radio songs or high camp, "the vain of The Villbergs" runs unapologetically trough every song.
(Read more and listen).
URBAN /
NATURE COUTURE.
Travel the world with
The Villbergs
in their magnificent photo series
Urban/ Nature couture
. Unique places and spectacular designs mixed into beautiful photographic art.
(Read more).
They have been called "porn for photographers" and they sure are a visual pair. Take a look at some of the many photos of
The Villbergs
.
(Read more).
CONTACT.
Please write to:
thevillbergs@gmail.com